Solution
Pure phone numbers for accurate sales tracking
Analytics without random, irrelevant calls
Buy now
Dynamic call-tracking helps you track how many customers came to the website based on the ads and exactly where they came from
Automatic replacement of phone numbers. All potential customers who come to the site from content-based ads see the company's phone number, and the system identifies users from these numbers and collects statistics.
It may happen that the phone numbers seen by users have been used in other advertising campaigns before, so these numbers may even receive irrelevant calls
If you receive frequent calls from customers who have seen your phone number in other people's ads, it can skew your statistics and hinder the work of salespeople. Depending on how long the number has been put on hold, the number of undirected calls may be more or less. Such cases can always occur, and therefore their number cannot be predicted in advance.
Pure phone numbers to track sales leads
Due to our status as an international service provider, we can offer clean phone numbers that have not received any incoming calls in the last 3 months.
Our selection includes 50 000 phone numbers from all major cities in Hungary and five other countries where we are present as a telecommunications service provider.
Local phone numbers in all regions
It increases the confidence of customers if they see a phone number with the area code of their own city on the display.
Your company is easily accessible
Calls from customers are seen by all operators of the call center at the same time or the system queues them up - it's your decision.
Reliable communication with customers
The telephone connection is of good quality, because we do not provide services through intermediaries, but with our own infrastructure and telecommunications hotspots.
Integration with analytics and CRM
We set up the integration with analytics and popular CRM systems in 10 minutes.
You can connect direct clean virtual phone number for free
When choosing a phone number, you can not only choose numbers by category: from standard to exclusive, but also so-called filtered (clean) numbers - those to which no incoming calls have been received in the last 3 months. On our website, you can order numbers depending on the number of calls received to each number in the last 90 days - "Less than 10", "Less than 100", "More than 100".
Track your analytics without being distracted by irrelevant calls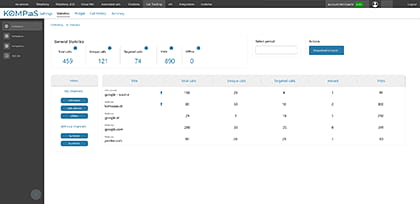 Matched to keywords
You can see which ads and keywords generate more calls and which ones generate less. This also means that you will be able to fine-tune your advertising campaign to maximize profits.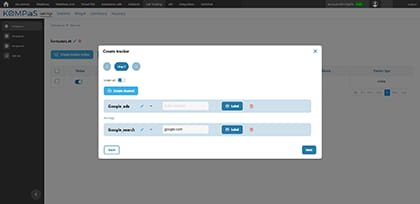 All call data in front of your eyes
You can track how managers communicate with their customers: whether they lose calls, for how long and what they talk to them about. By using clean numbers, there will be practically no accidental calls - only inquiries from potential customers will remain.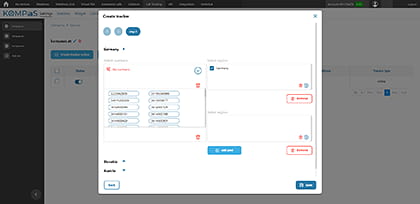 Complete information of the entire sales funnel
Visual reports contain all information about the progress of campaigns and the return on advertising investments, from the appearance of the ad to the conclusion of a deal to the sale.
Connect Pure number for the Call Tracking service
If you have any further questions, please call this number for a free consultation:
+44 203 966 1370
Answers to your questions